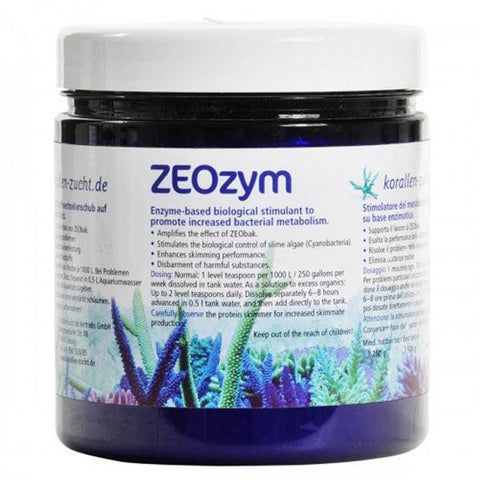 Enzyme-based biological stimulant to promote increased bacterial metabolism.
Amplifies the effect of

 

ZEO

bak.
Stimulates the biological control of slime algae (Cyanobacteria).
Enhances skimming performance
Disbarment of harmful substances
Improves coral growth enormously.
Dosing:
Normal: 1 level teaspoon per 1000 L / 250 gallons per week dissolved in tank water.
As a solution to excess organics: Up to 2 level teaspoons daily.
Dissolve separately 6-8 hours advanced in 0.5 l tank water, and then add directly to the tank.