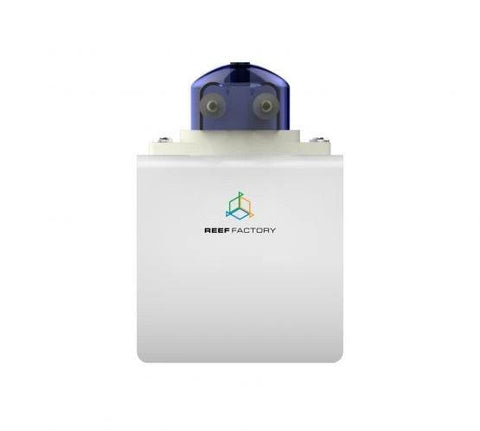 Modern smart devices - apart from the traditional functionalities offered by other products, deliver numerous improvements in aquarium management, ensure safety and give access to important information, safeguarding the health of the animals kept in your marine aquarium.
Dosing pump - liquid dispensing device for your marine aquarium.
Thanks to modern technologies, you can control the pump remotely, easily change dosages, see how much liquid has been added and how much will be added on a given day. The device also informs you how much liquid is left in the container. You can easily schedule the increase of individual parameters in the future.
The pump has been designed for reliable operation and easy maintenance. Several pumps can be connected into one group to make a dispenser adjusted to your needs.
Data can be previewed online and the device can be configured via a browser on a laptop or an application on a smartphone. The dosing view is clearly displayed. After connecting the device to the Smart Reef system, you will be able to receive text/push/email notifications directly to your phone.
Dimensions and weight:
Length 55 mm
Width 70 mm
Height 90 mm
Weight 280 gr
Water resistance IP31