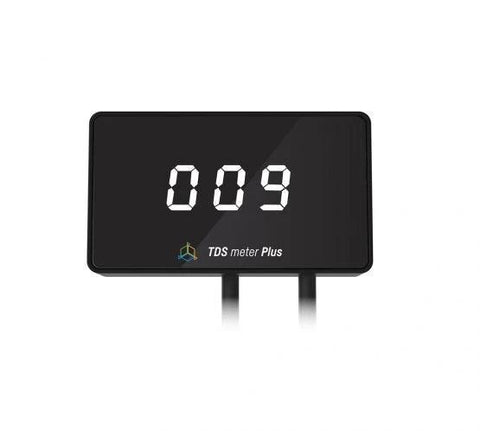 Modern smart devices - apart from the traditional functionalities offered by other products, deliver numerous improvements in aquarium management, ensure safety and give access to important information, safeguarding the health of the animals kept in your marine aquarium.


TDS meter Plus - a device that monitors the level of water contamination after the reverse osmosis filter.
TDS meter will inform you about the current level of contamination before or after the DI filter (depending on the installation location and the number of sensors). If the TDS level changes to an alert-triggering value (for example to 001), you will receive a text notification to your phone. This will safeguard the quality of water in your aquarium. You will no longer have to check the state of your RO filter cartridges.
Smart reef panel management

Data can be previewed online and the device can be configured via a browser on a laptop or an application
on a smartphone. The TDS level is clearly displayed. The device can operate independently or you may
connect it to the Smart Reef application. New TDS meter Plus includes a free calibration liquid.
You don't need any external computers to connect the device via a Wi-Fi network. The device has everything you need.