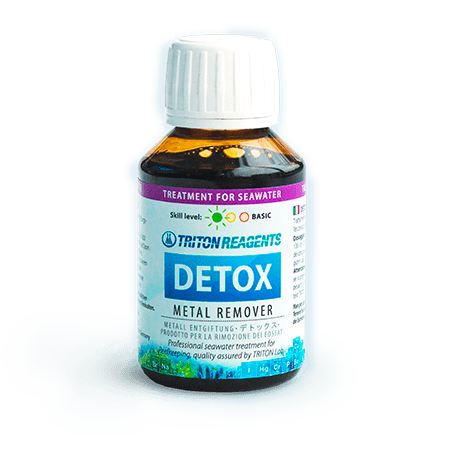 TRITON Detox treatment for removal of excess heavy metals from an aquarium (e.g. Copper and Lead), while
causing no damage to inhabitants within the aquarium.


Caution: Detox should only be used when heavy metals have been detected through TRITON Lab analysis.


TRITON Treatments have been developed to fix specific problems commonly faced by aquarists. Unlike many
products on the market TRITON Treatments are quality controlled and free from contamination by unwanted /
unknown elements.


For usage information please check the HELP tab of your ICP analysis.